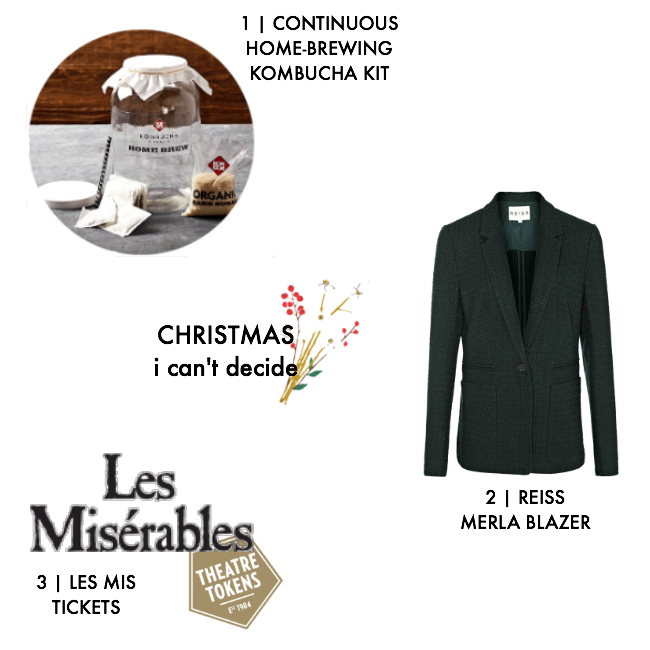 i can't decide what i want for christmas – i know, hard life. maybe you can be a good elf and help me.
1 | kombucha kit (the one i want / the one pictured) – yes, i'm becoming one of those people. home brewing! fermented things! omg what would christy wampole say? i love kombucha so much and it is expensive.
2 | merla blazer - with emerald being the color of 2013… i am crushing hard on this green tweed blazer
3 | tickets to les mis – i've never seen it and i think i'm officially obsessed with good musicals. no shame.
votes? help!