our living room is looking less beige than it did before! i picked up a lot of the pieces i featured in the moodboard and it is feeling more and more like home.
for the rest of our living room tour…
loving my instagrid + gold washi tape!
our wedding book (with a george herbert quote)
yes our couch is denim! not our first choice but it's growing on me. it is much better than what we had before… still looking for a large statement piece to go on this wall.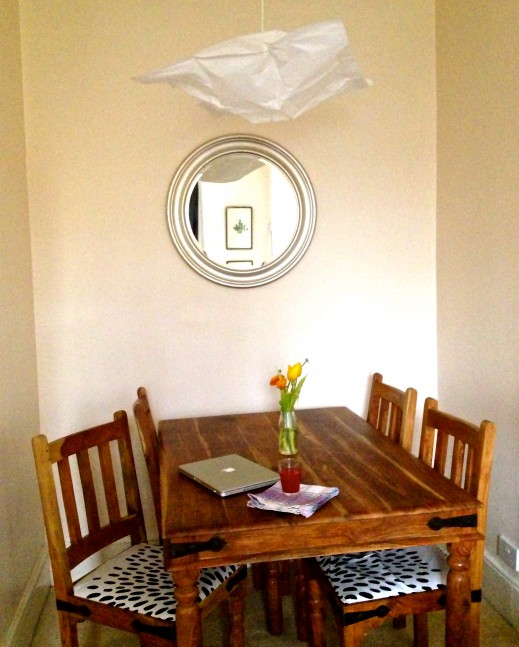 recovered these chairs (with ikea fabric) without a staple gun – makes a big difference. this is where i work most days.
napkins from zara home // for more sources, take a look at my moodboard
tour my nashville apartment here
i haven't really minded the smaller space… it takes me an hour to clean and all of our needs are met. we have space to relax, entertain and work. we have great light and beautiful views. i wish we had a proper room for guests and hardwood floors but there's always something to look forward to!