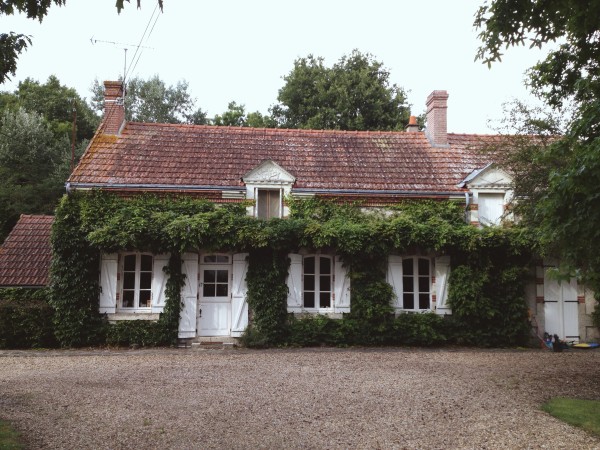 Last week I returned from four magical days in rural France… 
My lovely neighbours invited me to join them at their family home an hour south of Paris, somewhere off the River Cher. It is very rural (not exactly Provence) so the days are filled with swimming, biking, reading, crafting. It was heaven, really. I joyfully ate my weight in bread & croissants every morning.
My neighbour hates their kitchen but I kind of love it – the terracotta tile, the cornflower blue. The house was built in the mid 1800s.
One evening I was "treated" to a performance by "The Ribbons" before having dinner under a pergola (new word for me).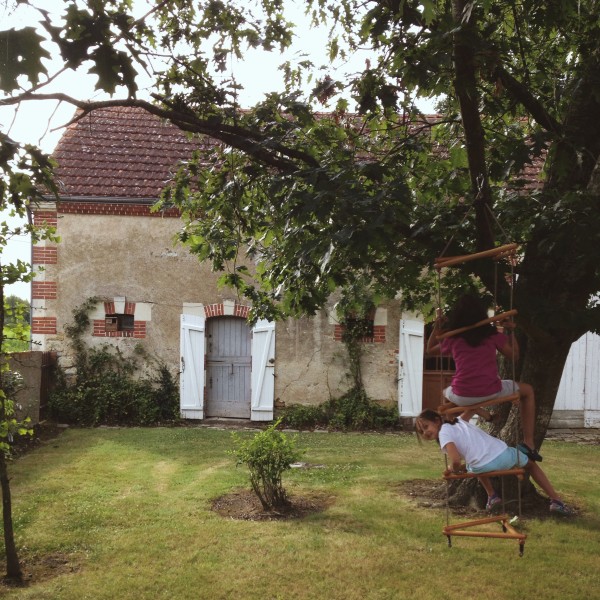 I noticed that all of the homes have these other structures that I'm guessing were used as stables but they've converted theirs into storage, a play room, a woodshop, a garage. When you see "French country" homes in suburbia, they don't get it quite right, but here I love all of the details. They just don't make em like they used to.

Every evening we went for a long bike ride. Here we are visiting a local favourite, obviously not happy. These were my feisty companions all week.
The girls did a lesson while I was there and I walked around snapping the ironwork in the stables and saying hello to the horses.
Everything seems a bit slower there… I want to go back!
Up next – SCOTLAND
Follow me on Instagram @alva_leigh for more updates