Tomorrow we ring in another year… and I am still shocked at how quickly life flew by after about July! I had fun working on this blog this year (let's be honest, mostly in the first half of the year). Thank you for stopping by and reading. Here are some of the top posts of 2013!
…
Around Valentines Day, I asked some of my favorite couples to share the secrets of working together in creative fields. Couples like Natalie Prass & Benny Yurco  and Dan & Beth Mathews remain dedicated to their own endeavours but find ways to support each other's projects. Read more about the POWER COUPLES.
…
Fill The Well remains a popular series among readers. Artists like Matthew Perryman Jones, Damien Jurado, Keegan Dewitt, Andrew Combs & Trent Dabbs talked in-depth about their songwriting process – outlining their workflow, cataloguing their biggest inspirations. If you are an artist with an upcoming release, let me know if you'd like to be featured! I'm looking for people in the new year!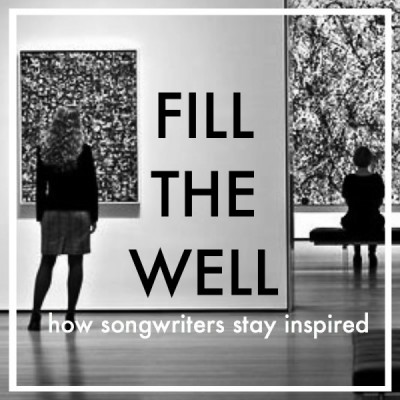 …
Remember the post-Oscar throw down of Anne Hathaway vs. Jennifer Lawrence? I was shocked at how many people questioned Hathaway's authenticity. Her rise to success wasn't a stumble but a slow climb, and when Hathaway reached the top, her ambition made other women uncomfortable. I started a conversation about the different versions of GIVING A DAMN and how in an allegedly post-feminist world, women can be each other's worst critic.
…
This spring I asked several industry experts to give their advice to an unsigned artist.  A film & TV An entertainment lawyer told us how to be your own CEO. An artist manager told us how to work hard and work smart. A music journalist told us how to get the press to open your emails. The head of A&R for Dualtone Records and the president of a film & TV licensing company told us what they look for in a new signings. As I'm preparing for my next release, I will keep returning to this very valuable and candid advice!
Here's to another great year of songwriting and giving a damn! I'm not sure what this blog will look like next year as I will (hopefully) be on the road but I can't wait to share the real fruits of my labour – a new album! Be sure to like me on Facebook to stay updated!